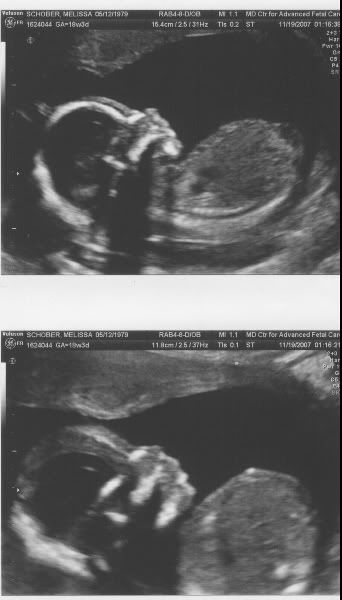 Melissa and I went to get the big-deal ultrasound yesterday, and this is the result. Everything looks fine, except that she's inherited my freakishly long arms (she's 18 weeks + 2 days, except her arms, which are 19w1d). Welcome to lots of short sleeved shirts, kid.
Oh, and she has had the poor taste to NOT be a frog. Despite my encouragements.
We're currently wavering between "Ruth Lysistrata" and "Ruth Zachary." Both make pretty good nicknames - "RuthLys" works pretty well when you sound it out, and "R.Z." has a certain amount of zing as well.